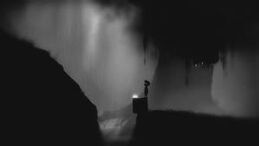 Maggot-Eating Creatures are small, odd creatures in Limbo. They usually appear in clumps of three. It is unknown why exactly they do this. They will snap their jaws when the Boy comes close, but cannot harm him. They will eat maggots off the players head if reached, and are a part in a few of the puzzles. When they eat a maggot, they will no longer snap their Jaws.
Ad blocker interference detected!
Wikia is a free-to-use site that makes money from advertising. We have a modified experience for viewers using ad blockers

Wikia is not accessible if you've made further modifications. Remove the custom ad blocker rule(s) and the page will load as expected.